Overview
The keyword class is fundamental to object oriented programming in Python.
The class keyword is used to define any concept e.g., Complex Number, UI Window, Sparse Matrix and so on which are instantiated using their definitions.
Methods and attributes can be defined for a class, which correspond to the behavior and state of an instance.
Through class keyword a new user defined type is introduced into the Python Program.
In Python, a concrete class defined is used to instantiate any number objects of the same type as the class.
An abstract class acts as a base class for derived classes and provides a common abstraction or a common interface for the derived classes.
In the picture below moulds of dolls are varying sizes are kept. Just like actual dolls are manufactured using these moulds the objects are instantiated using the classes.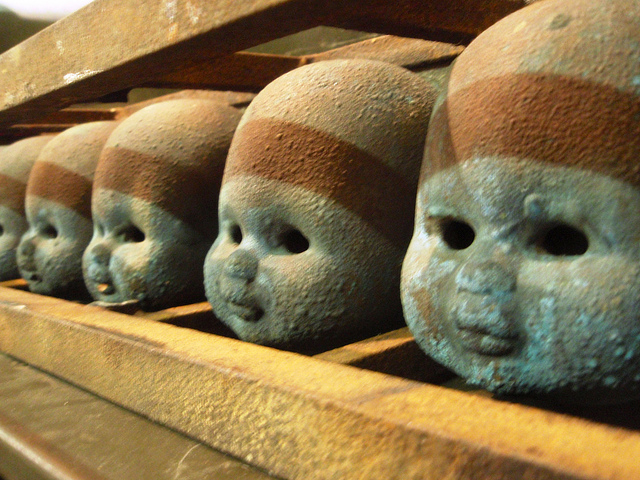 Picture Courtesy: Joel Kramer
Multiple inheritance is supported in Python through which a specialized concept or class is created by deriving from more than one class.
Example:
This Python example defines a class NoteBook representing a primitive notebook.
The Python program also instantiates the NoteBook class creating a NoteBook object.
class NoteBook:
myPageCount = 0;
myTitle = "";
myCoverOpen = False
myCurrentPage = 0;
def __init__(self, pageCount, title):
self.myPageCount = pageCount
self.myTitle = title
self.myCoverOpen = False
self.myCurrentPage = 1
def FlipPage(direction):
self.myCoverOpen = True
self.myCurrentPage = self.myCurrentPage+1 # forward flip
nb = NoteBook(60, "Python Programming")
print("Page Count: %s"%(nb.myPageCount))
print("Page Title: %s"%(nb.myTitle))
Output:
Page Count: 60
Page Title: Python Programming