Overview:
A digital image is a two-dimensional plane of pixels and it has a

width

and

height

.

The Image class in Pillow has an attribute

size

. This tuple has the

width

and

height

of the image as its elements.

An image can be resized to a given

width

and

height

using the

resize()

method of Pillow's Image class.

The resized image can be saved to disk by calling the

save()

method on image object of the resized image.

Resampling is applied to all the pixels that could affect the outcome. The available resampling methods are: NEAREST, BOX, BILINEAR, HAMMING, BICUBIC, LANCZOS.

The resize() method has the NEAREST filter as the default resampling method.

A rectangle region can as well be specified within the available image size, which will be scaled and displayed as a new Image.
Example 1 – Resize and save the resized image using Python and Pillow:
# ----- Example Python program to resize an Image -----
from PIL import Image
# Create an Image object from a jpg file
img = Image.open("whale.jpg");
# Make the new image half the width and half the height of the original image
resizedImage = img.resize((round(img.size[0]*.5), round(img.size[1]*.5)));
# Display the original image
img.show();
# Display the resized image
resizedImage.show();
# Save the resized image to disk
resizedImage.save("whale_resized.jpg");
# Scale a region
resizedAndScaled = img.resize((round(img.size[0]*.5), round(img.size[1]*.5)), box=(100,100,200,225));
resizedAndScaled.show();
Original Image: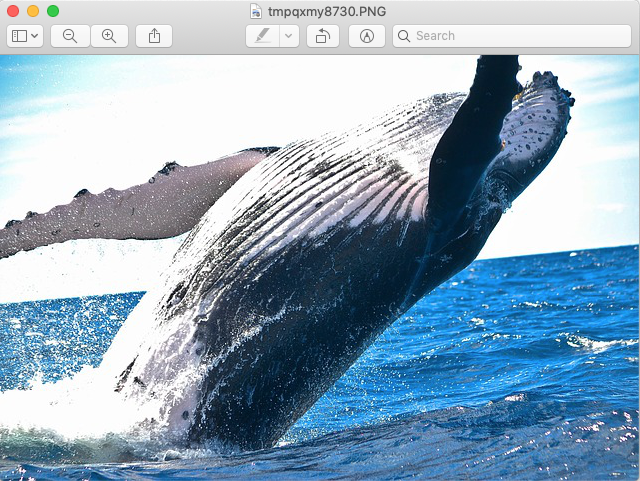 After resizing using Python and Pillow: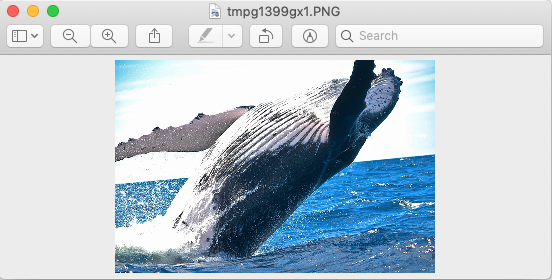 After resizing and scaling using Python and Pillow: