Overview:
A sharpening filter makes the transition between the various regions present in an image more obvious rather than being smooth.

As an image passes through a sharpening filter the brighter pixels are boosted as relative to its neighbors.
Sharpening an image using Python Image processing Library – Pillow:
The class ImageFilter.SHARPEN of the Pillow library implements a spatial filter using convolution to sharpen a given image.

An image object is constructed by passing a file name of the Image to the

open()

method of the Pillow's Image class.

To get a filter applied onto an image the

filter()

method is called on the Image object. Only the class name of the filter is passed as the parameter.

In the Python example below, the name of the filter class passed is

ImageFilter.SHARPEN,

an object of which is created within.

ImageFilter.SHARPEN

has the convolution matrix for sharpening.
The convolution matrix used is,
(-2, -2, -2,
-2, 32, -2,
-2, -2, -2)
a 3x3 matrix.
The

filter()

method applies the convolution matrix to the image pixels and returns the sharpened image.
Example:
from PIL import Image
from PIL import ImageFilter
# Open an already existing image
imageObject = Image.open("./MountainsAndOcean.jpg");
imageObject.show();
# Apply sharp filter
sharpened1 = imageObject.filter(ImageFilter.SHARPEN);
sharpened2 = sharpened1.filter(ImageFilter.SHARPEN);
# Show the sharpened images
sharpened1.show();
sharpened2.show();
Output:
Original Image: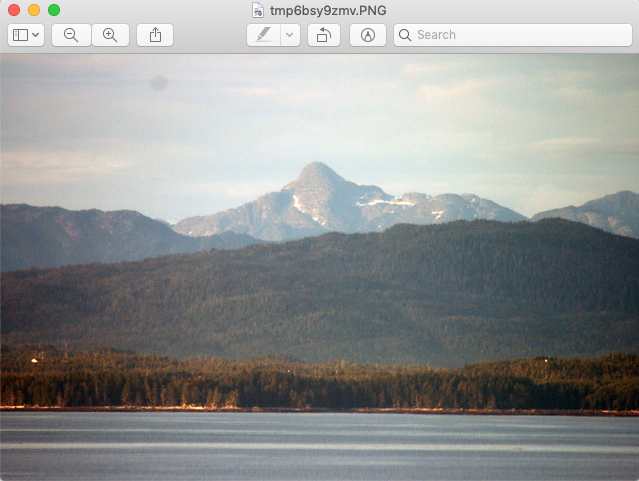 Image after applying the Pillow's ImageFilter.SHARPEN filter once: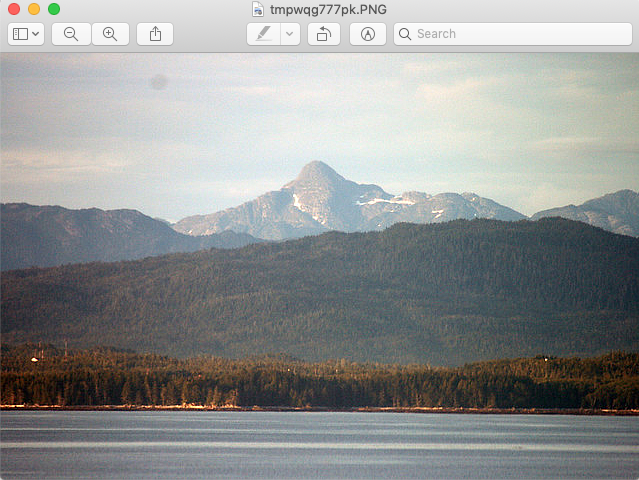 Image after applying the Pillow's ImageFilter.SHARPEN filter twice: