Overview:
The mode filter replaces each pixel of a Digital image with the mode value of its neighborhood pixel window.

The class

ImageFilter.ModeFilter

implements the mode filter.

As per Pillow's implementation, to consider a pixel value as mode, the value should at least occur twice in the neighborhood. Else the original pixel value is retained in the image.
The Python example applies the mode filter 7x times to a digital image.
Similar to the median filter the mode filter as well is an edge preserving filter.
Example:
# import the required PIL Modules
from PIL import Image
from PIL import ImageFilter
# Load an image
imageObject = Image.open("./nightsky.jpg");
# Show the original image
imageObject.show();
# Apply mode filter multiple times
modeFilterApplied = imageObject.filter(ImageFilter.ModeFilter);
for i in range (0, 6):
modeFilterApplied = modeFilterApplied.filter(ImageFilter.ModeFilter);
# Show the image with mode filter applied
modeFilterApplied.show();
Output:
Before applying the mode filter: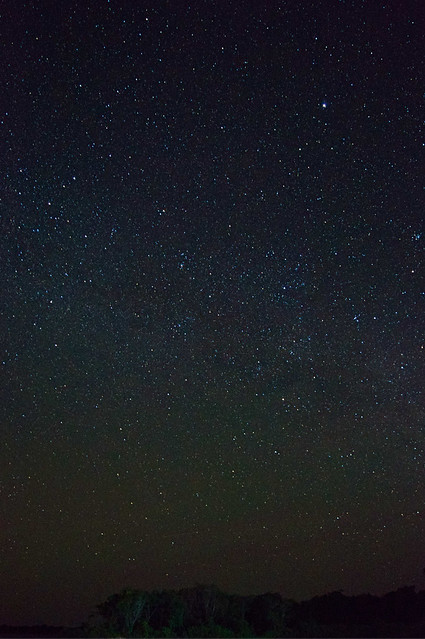 After applying the mode filter 7x times: